Team member
Barry Hertz
Senior Partner
Barry Hertz is the founder and Manager of Ditmas Park Capital LP. A Hedge Fund that invests in High Yield mortgages in the Real Estate Market. He is also the founder and Manager of Foster Glenwood Capital LP; a Hedge Fund that focuses on investments in Volatility related instruments. Barry Hertz founded Track Data Corporation in 1981 and has been a key member of their team since that time. He also co-founded Innodata Isogen Inc; a publicly traded firm with operations in Sri-Lanka and Philippines. For the last ten years, he has managed various Hedge Funds. Mr. Hertz holds a B.S. degree in Mathematics from Brooklyn College and an M.S. degree in Computer Science from New York University.
David Hertz
Managing Partner
David Hertz has been a part of our operations team since January 2016. His business acumen makes him an integral part of the company. David's responsibilities include overseeing public relations, designing and implementing business strategies, and setting comprehensive goals for performance and growth. He is also responsible for establishing policies that promote the company's culture and vision.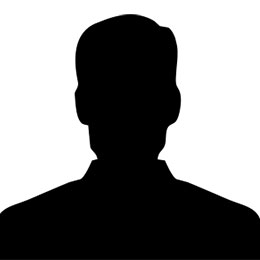 Aviva Blumberg
Controller
Since its inception in March 2013, Aviva Blumberg has been the Controller of Ditmas Park Capital, LP., and in that capacity, she is responsible for interfacing with both the Fund Administrator and the Fund Auditor. Aviva also was the FINOP (Financial Operations Principal) of Track Data Securities, a Broker Dealer, since 2001, and the Corporate Controller of Track Data Corporation, a market data service firm, since 1989. In addition: Aviva was the FINOP & Supervisor of Transmittal Securities Corp. a small securities firm trading bonds. She is a holder of the Series 7, 24, 27 and 63 securities licenses. Aviva has a Masters in Accounting from Brooklyn College (1971).
Ditmas Park Capital outsources Fund Administration and Auditing to two reputable firms to ensure compliance and integrity with all fund regulations.
Having an external Administrator and Auditor is a critical dimension for a Hedge Fund, as it verifies that everything is done legally and all the profits and losses are precise, insuring our investors that everything we proclaim is accurate.
Below is their information if you would like to contact them.
Administrator
Advanced Fund Administration ("AFA") is a privately owned hedge fund and private equity fund administration firm established in the Cayman Islands in January 2008 by Peter M.O. Young. In September 2009 AFA expanded its global footprint into the United States by opening its Summit, New Jersey office trading as Advanced Fund Administration LLC, and in November 2014 established an office in BVI, trading as Advanced Fund Administration (BVI) Ltd. AFA is also rolling out a Luxembourg-based solution to meet the fund administration needs of our European based clients electing to domicile in Luxembourg.
Auditors
Berkower LLC and Rankin Berkower (Cayman) Ltd provide start-up consulting services, accounting services, auditing services, tax preparation and consulting services, and financial statement preparation services to over 400 private investment companies, offshore funds, commodity pools, funds of funds, and private equity funds throughout the Unites States and in the Cayman Islands.